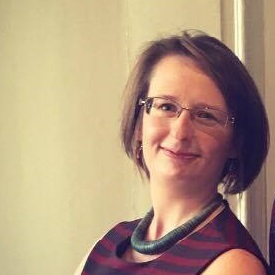 Senior Lecturer in IP/IT & Media Law
University of East Anglia
Sabine Jacques is a Senior Lecturer in IP/IT & Media Law at the University of East Anglia (UEA), which she joined in 2016. She is also an active research member of UEA's Centre for Competition Policy and has experience in teaching Intellectual Property Law, Industrial Property Law and Media Law.
Her teaching reputation has been acknowledged by the European Intellectual Property Teachers' Network as she was awarded the best presentation prize 2017.
She recently became an editor of the International Journal of Public Law and Policy.
Her research interests include intellectual property law/media law, music copyright and where intellectual property law interacts with
other areas of law.
Her research has already given rise to publications in the field-leading peer-reviewed journals, like the European Intellectual Property Review and the Journal of Intellectual Property Law & Practice.
Her monograph 'The Parody Exception in Copyright Law' was published by Oxford University Press in March 2019.