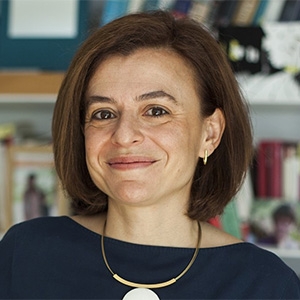 CERRE Honorary Academic Director
Universidad Carlos III de Madrid
Professor Natalia Fabra is a Professor in the Economics Department of Universidad Carlos III de Madrid. She is also Research Affiliate at the Centre of Economic Policy Research in London and Associate Editor of the Journal of Industrial Economics. She edits RePEc's New Economic Papers on Regulation. In the past, Natalia has been a visiting scholar at various universities, including the University of California Energy Institute, the Institut d'Economie Industrielle (Toulouse), and Nuffield College (Oxford). Natalia works in the field of Industrial Organisation, with emphasis on Regulation an Competition Policy issues. She has worked extensively on the economic analysis of electricity markets. She holds a PhD from the European University Institute.