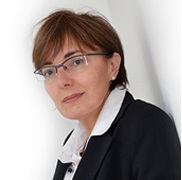 CERRE Research Fellow
Loughborough University
Monica Giulietti is a CERRE Research Fellow and Professor of Microeconomics at the University of Loughborough's School of Business and Economics, where she heads the Economics Discipline Group focusing primarily of energy economics and regulation.
Previously, she worked at the universities of Warwick, Nottingham, Aston and Exeter. Throughout her career, she has frequently published in international journals and conducted research work for several governmental institutions and organisations.