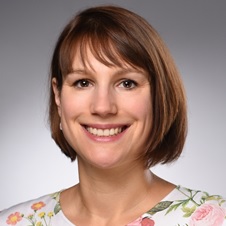 Senior Research Fellow
Max Planck Institute for Innovation & Competition
Michèle Finck is a Senior Research Fellow at the Munich-based Max Planck Institute for Innovation and Competition and a lecturer in EU law at Keble College (University of Oxford) (since 2013). Michèle's research focuses primarily on digital platforms, artificial intelligence and blockchain technology as well as EU law.
She studied law at King´s College London, the Sorbonne and the Florence-based European University Institute when she got an LLM degree. She also has a doctorate in law from the University of Oxford. She was a visiting researcher at New York University in 2013-14 and a fellow at the London School of Economics in 2015-17.