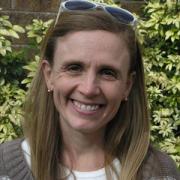 CERRE Research Fellow
Cardiff University
Georgina Santos is a CERRE Research Fellow and a Senior Lecturer at the School of Geography and Planning of Cardiff University.
An economist, she is interested in environmental and transport economics and public policy. She has conducted research on environmental taxes for air and road transport and on delays at airports and traffic congestion on roads, and more recently, on shared mobility.
Georgina Santos holds a first degree in Economics from Universidad Nacional del Sur (Argentina), an MSc in Environmental and Resource Economics from the University College London and a PhD in Economics from Cambridge University.