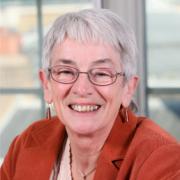 CERRE Honorary Academic Director
University of East Anglia
Professor Catherine Waddams is a Research Fellow at CERRE and a faculty member of the Centre for Competition Policy and Professor at the Norwich Business School of the University of East Anglia.
She is also a board member of OFWAT, the water regulator in England and Wales. Her research interests are in Industrial Organisation. Professor Waddams has published widely on privatisation, regulation and competition in energy markets.
She holds a PhD in Economics from the University of Nottingham.