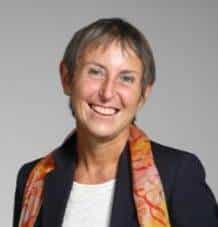 Chief Strategy Officer
Gaz réseau distribution France (GRDF)
Catherine Leboul-Proust is Chief Strategy Officer of GRDF and a member of the executive committee of the company. She oversees institutional relations, strategic studies, CSR, data policy as well as international development and R&D governance.
She has over 20 years of experience in the industrial and energy sector where she held various positions in the fields of institutional relations, corporate social responsibility, change and organisational management. Prior to GRDF in 2016, she was the former executive secretary of LYDEC, a subsidiary of SUEZ based in Casablanca (Morocco), in charge of the animation of social governance, the corporate project, the internal audit and the development departments.
She holds a master's degree in law from University of Lyon III, and is graduated from Sciences Po.