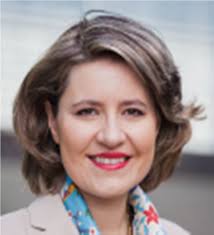 Head of Unit 'Audiovisual & Media Services Policy'
DG CNECT, European Commission
Anna Herold is Head of the 'Audiovisual & Media Services Policy' unit at the European Commission's Directorate General for Communications Networks, Content and Technology (DG CONNECT).
She has previously served as a Member of Cabinet of Günther H. Oettinger, then European Commissioner responsible for Digital Economy and Society.
Prior to that, she was Assistant to the Deputy Director-General of DG CONNECT, Roberto Viola, and before that she was in charge of electronic communications policy design in the Unit of this DG responsible for Regulatory Coordination & Business, where she led a policy outreach team on the Telecoms Single Market initiative.
She has worked for the European Commission since 2003, previously dealing with media and audiovisual policy, as well as competition policy.