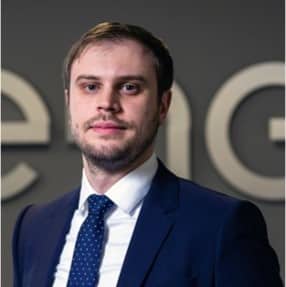 Senior Research Associate
Energy Policy Group (EPG)
Andrei Covatariu is a Senior Research Associate at the Energy Policy Group (EPG) in Romania and an expert for the United Nations Economic Commission for Europe's (UNECE) Task Force on Digitalization in Energy. At the same time, Andrei is a GYCN Climate Ambassador (World Bank Group initiative), and a Climate Ambassador at Climate Interactive.
He was also a Member of the Board of the Future Energy Leaders-100 community and a Non-resident Fellow at the Middle East Institute, in Washington DC. He is also the co-founder of Circular2050.org, a think tank focused on the various facets of the circular economy model. Andrei holds a MEng in Nuclear Engineering and a Master in Public Policy (MPP) at the Blavatnik School of Government, University of Oxford.