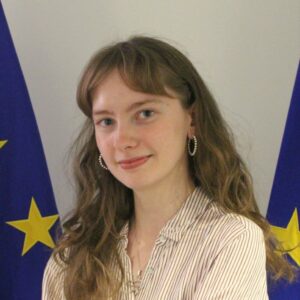 Project Officer, Tech, Media and Telecom
Amaia Ruiz de Gordoa is part of the Tech, Media and Telecom (TMT) practice at the Centre on Regulation in Europe (CERRE), supporting CERRE members and European policymakers on TMT policy and regulatory issues.
Before joining CERRE, Amaia was a Blue Book Trainee at the European Commission, at the Directorate General for Communications Network, Content and Technology (DG CNECT). Previously she worked at an innovation consultancy dealing with European projects and on digital policy at the European cities' association Eurocities. Earlier in her career she also interned at Spanish diplomacy institutions.
Amaia holds a Bachelor Degree in International Relations from Complutense University of Madrid (Spain) and a MSc in Crisis and Security Management specializing in Cybersecurity Governance from Leiden University (the Netherlands).