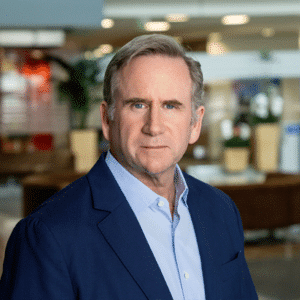 President of Global Affairs and Technology Licensing, Qualcomm
As head of Global Affairs, Alex Rogers is responsible for government affairs, public affairs, export compliance, and corporate responsibility. As the head of the company's licensing business, Alex Rogers is responsible for the strategic direction and oversight of Qualcomm Technology Licensing (QTL), including the management of all day-to-day operations and has responsibility for the IP Department, including the patent, copyright and trademark practice groups.
Prior to joining Qualcomm, he was a partner with the law firm of Gray, Cary, Ware & Friedenrich (now DLA Piper), specializing in intellectual property litigation for various technology companies.